Flatpack 12 In Pictures
Revisiting some highlights from this year's festival...
So. Flatpack Film Festival 2018 is all over.
We know. It's tough.

One month on, we're still scrolling through our photos from those crazy 10 days and they're doing wonders for our post-fest blues.

So we thought we'd share...

We had an absolute blast and were thrilled that so many of you Flatpackers turned out to see some top-notch films, exhibitions and performances from around the world.
Birmingham 68
Our first Birmingham 68 weekender was an absolute treat from start to finish. We were delighted to welcome special guests such as 1968 Baggies Captain Graham Williams, Oscar winning cinematographer Chris Menges and film maker and author Dilip Hiro to Flatpack to discuss their own experiences within this tumultuous period. Plus, it was a joy to see so many members of the public turn out to events such as our Mothers and Double Zero revisited events to share with us their passion for these lost institutions. We were all moved and inspired by the power of our rememberance to keep the spirit of '68 alive. Well done Flatpackers.
WBA
Anne Marie
Anne Marie
Chris Menges in Q&A after If...
Dilip Hiro in Q&A after Asian Teenager
'This Way to the Revolution' Soundwalk at University of Birmingham
Mothers at St. Barnabus Church, Erdington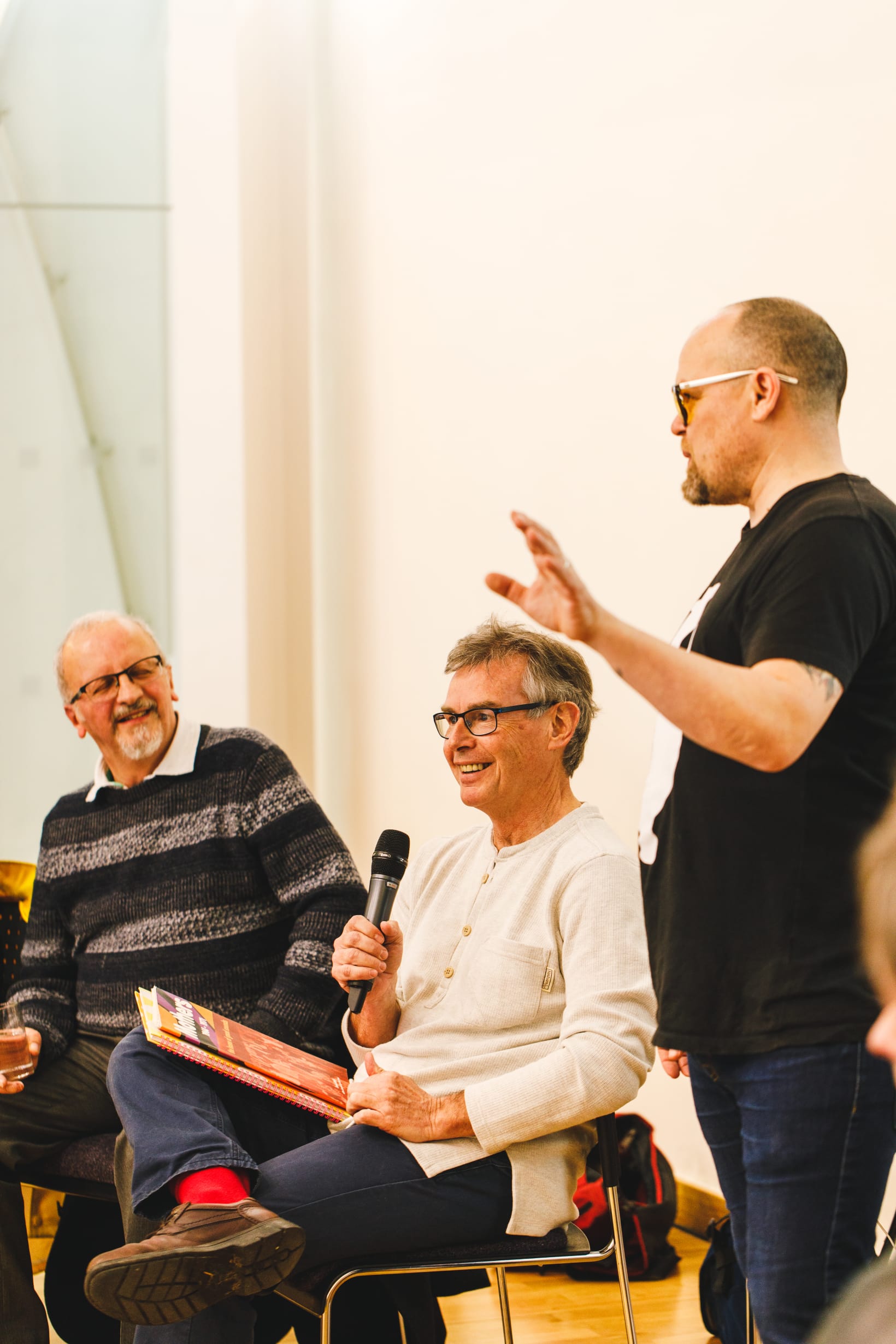 The Double Zero Revisited
Colour Box
The little Flatpackers came out in full force this year and it was just a teenie bit lovely. Huge thanks goes out to all of the artists who ran our crafts and workshops on Colour Box Saturday and to all the families who turned up to enjoy our screenings. We don't know about you, but we think ALL film screenings should include dance breaks from now on!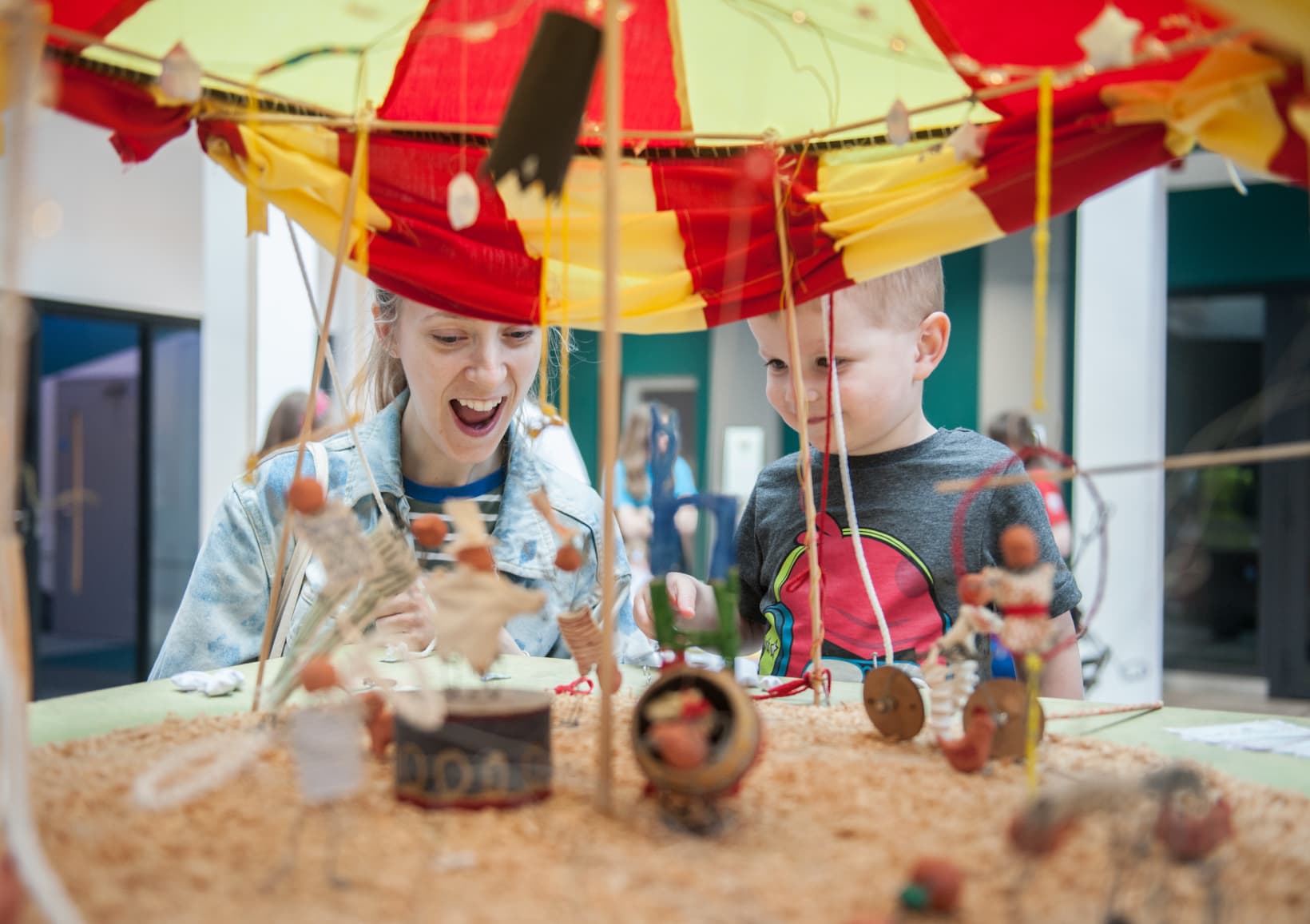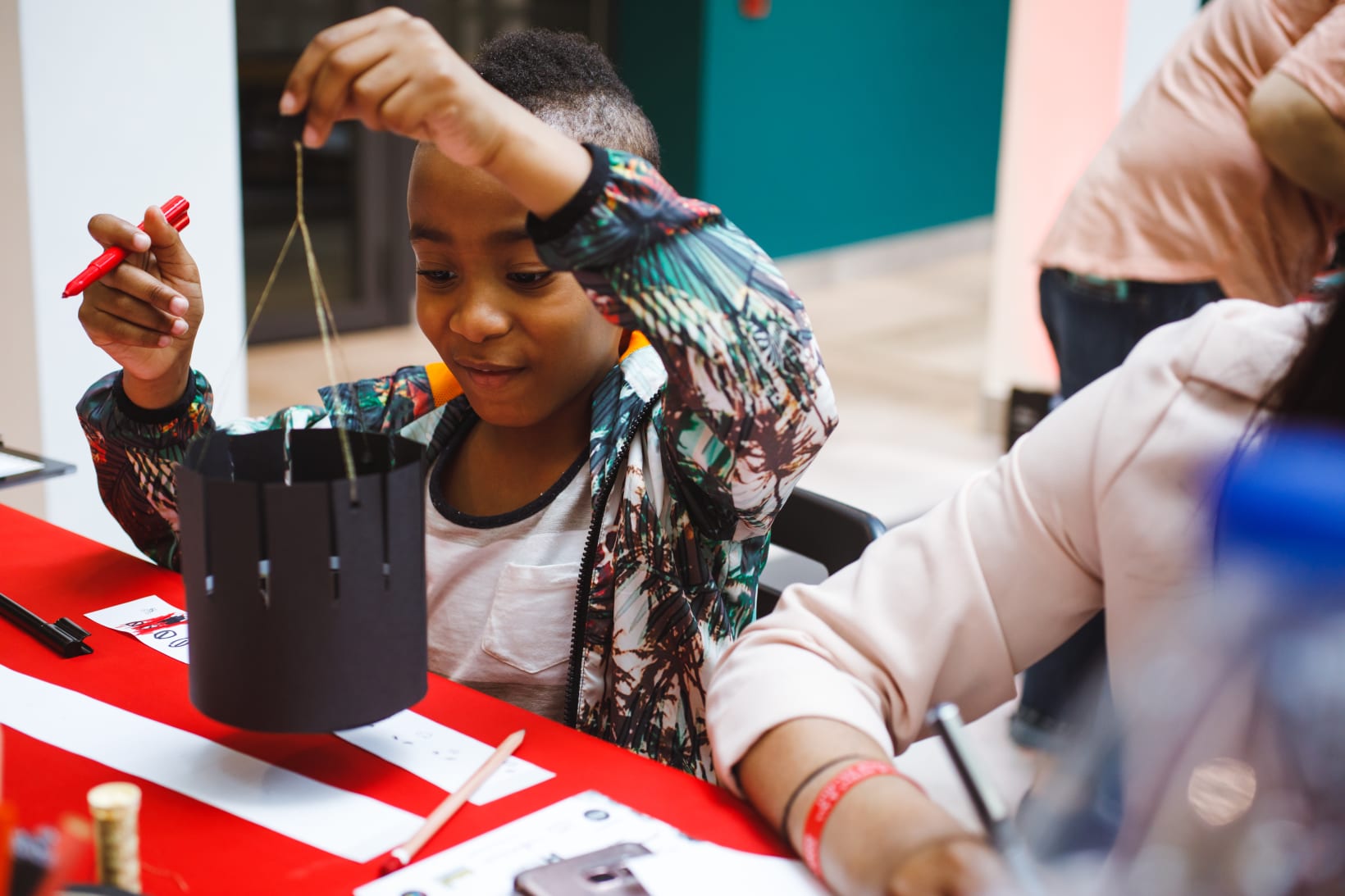 Optical Sound
Safe to say our eyes, ears and minds remain fairly blown weeks after Optical Sound weekend. Huge congratulations to all of the insanely talented artists who took to our stage and to Centrala and Dig Brew for helping us bring this festival within a festival to life!
Plus, a huge welcome to our first cohort of Waveformers! Waveform, our brand new artist development programme, will be supporting these 10 artists from across the UK to develop a new piece of Audio-Visual performance and will result in 2 being programmed at next year's festival. It was great to meet you guys and best of luck this year! We can't wait to see what you've been working on...
Rose Kallal
Leafcutter John
Nominoe
Mariska de Groot
Welcome to Waveform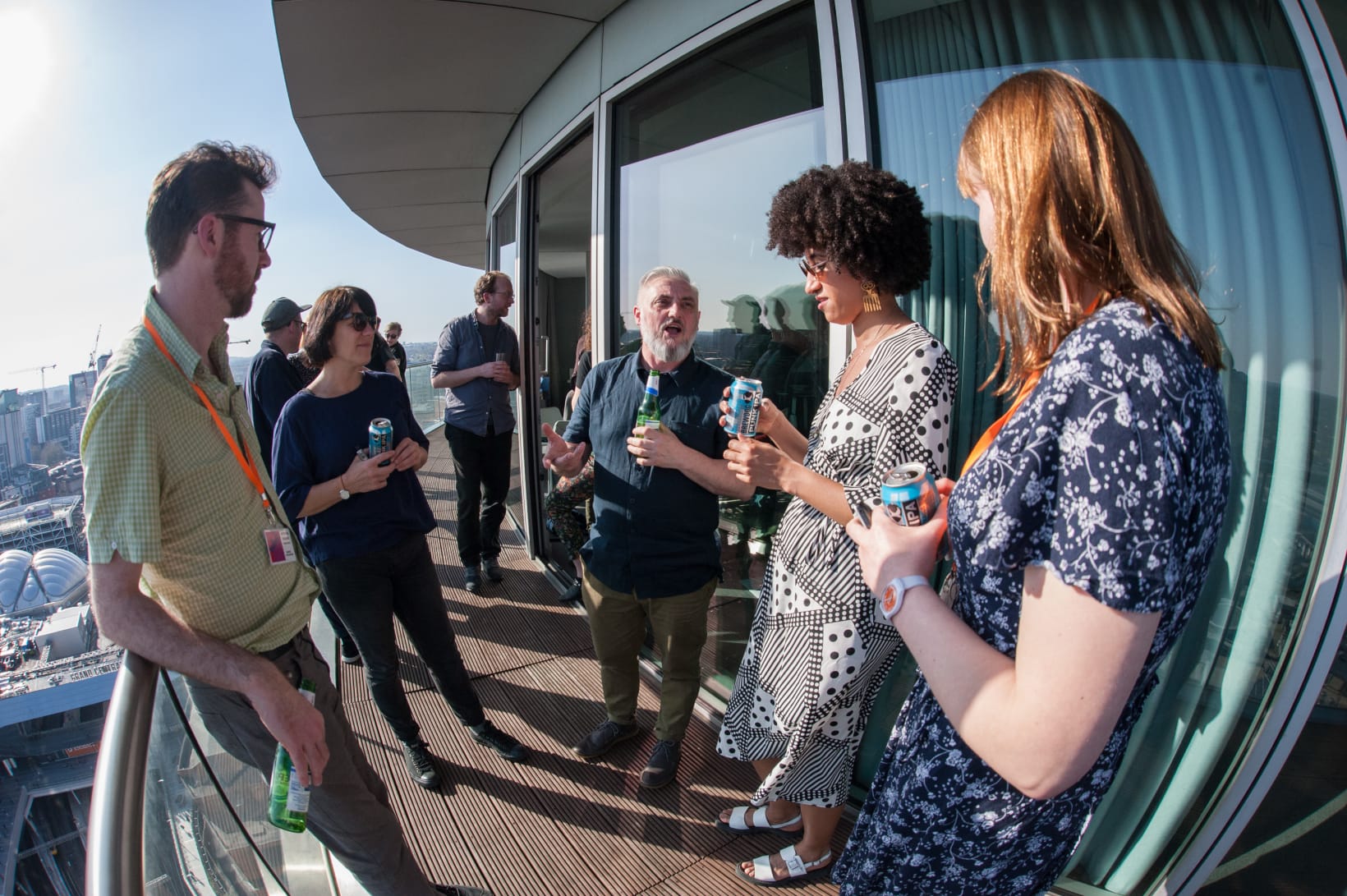 Unpacked
We learned a lot during Flatpack 12, and not just how to survive 10 days on coffee and pizza (thanks again to Dig Brew)! We also picked up a few bits about the film industry thanks to all of the brilliant professionals who took part in Unpacked: How Do They Do That?, Short & Suite, Dots & Loops and Film Camp. Another special Flatpack thanks to Anna Vasof for staying with us throughout the festival to showcase your wonderful work including the hilarious 'Self Portrait.'
Film Camp 2018
Self Portrait by Anna Vasof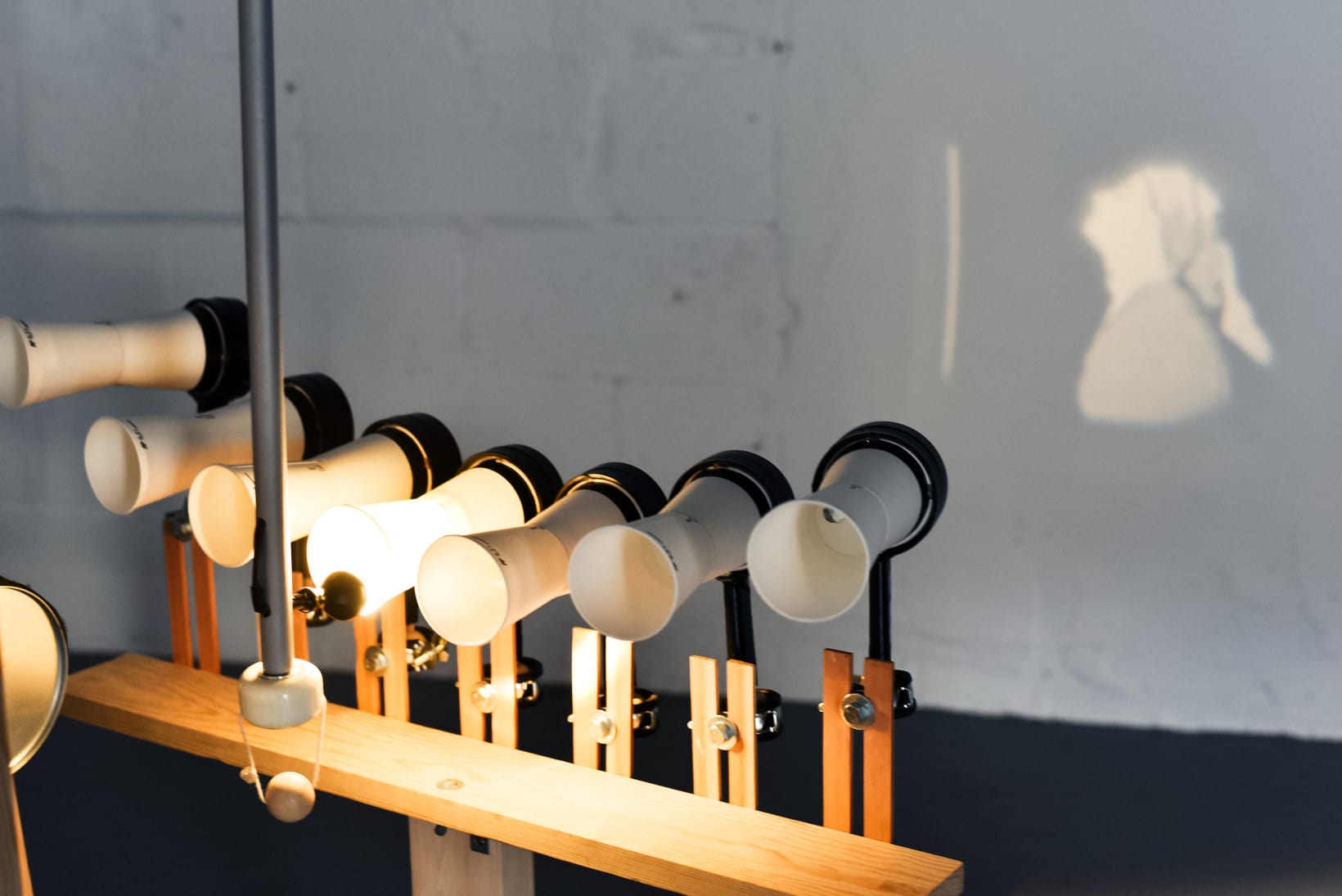 Anne Marie
Special Events
We love a cheeky accompaniment here at Flatpack and this year we didn't hold back. Where else to start than with our spectacular opening night of devils, hags, hysterical nuns and butt kissing with our screening of Benjamin Christensen's HÄXAN. We were delighted to welcome Reece Shearsmith and Stephen Horne to the festival and we thank them again for their excellent performance. Props must also be given to Town Hall for housing this diabolical evening and the 700+ punters who came to witness it (our biggest indoor event ever!)
We were also delighted to welcome Paper Cinema and their exceptional performance of Macbeth in live paper animation and RoguePlay Theatre who accompanied our screening of Variety with some awesome aerial stunts of their own.
Finally, we've thoroughly enjoyed the opportunity to work so closely with the Royal Birmingham Conservatoire this year who lent us a few of their wonderful composition students for our screening of The Adventures of Prince Achmed (the oldest surviving animated feature) and their stunning Concert Hall which provided the perfect stage for the UK premiere of Réka Bucsi's Solar Walk + 17 piece Big Band!
HÄXAN with live narration by Reece Shearsmith and instrumental accompaniment by Stephen Horne
Macbeth by Paper Cinema
Variety
The Adventures of Prince Achmed
Solar Walk with live accompaniment
Another huge congratulations to Réka who won our Best Short Award for the short-form version of Solar Walk
Solar Walk - trailer from Reka Bucsi on Vimeo.
So that's it for another year at Flatpack Film Festival.
Another huge thanks to all of our venue and accomodation partners, excellent tech team, visiting artists, filmmakers and performers, photographers, volunteers, the whole Flatpack team and YOU our wonderful Flatpackers!
For more info on Flatpack events happening throughout the year, follow us on Facebook, Twitter andInstagram and/or sign up to our monthly film round-up Filmwire for all the goings-on in the Midlands!
See you at Flatpack 13.